Hotel with Free Parking in Bologna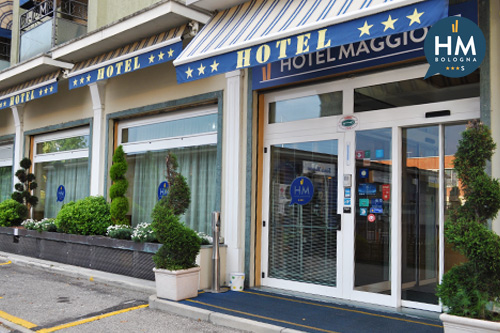 The Hotel Maggiore is located on a narrowing of the main road. In front of the hotel there is the parking area and a gazebo with a bicycle rack reserved to our guests.
We provide to our guests a free rental service for bicycles.
If you are leaving from the "G.Marconi" Bologna Airport, at only 4 km from the hotel, we can offer you the "Park & Fly" option: you can easily park not far from the motorway and the airport and reach it by shuttle. Of course you can book only the parking and shuttle services or you can add to the "Park&Fly" service a stay in the hotel.
Please contact us for a quote or for further information.
Hotel Maggiore Bologna offers free parking in the outdoor area in front of the Reception.
Upon request we can also provide covered parking. Please contact us for information.