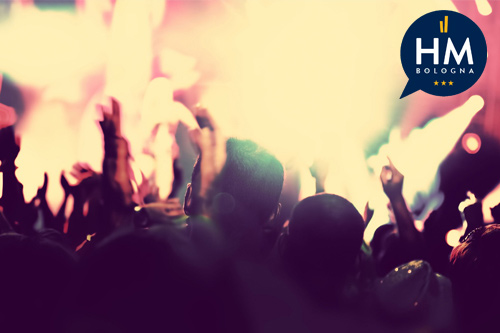 If your favourite singer or rock-band is playing at the Unipol Arena in Bologna, the Hotel Maggiore is the right place to stay and relax before and after the concert.
We have always special consideration for who comes to Bologna during great cultural and rock events. With pleasure we try to satisfy your request and to make you "Feel at Home", a distinctive feature of our hotel.
Our hotel is near the Unipol Arena (at only 7 km), we provide free parking and it is near the motorway and beltway exits.
Not only the hotel is near the Unipol Arena, but we also are at only 1.5 km from the city centre of Bologna, that you might want to visit after the concert, maybe trying our bike rental service.
If you arrive by train or by plane, we are at only 3 km from the "G. Marconi" Bologna Airport and at the same distance from the Bologna Central Station, both easily accessible.
During concerts or events at the Unipol Arena, the Hotel Maggiore Bologna provides upon request a shuttle service to the arena and return.
At the Hotel Maggiore Bologna you are going to "Feel at Home" – You will find comfort and a friendly atmosphere , a pleasant climate for whom is going to fully enjoy the emotions of a concert.