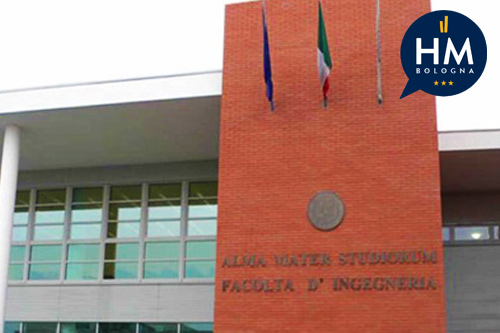 In 2007 the new location of the Engineering Faculty in Bologna, via Terracini, was inaugurated. The Hotel Maggiore is near the Engineering Faculty at only 10 minutes distance. If you are going to move to Bologna, the Hotel Maggiore can be a good base while searching for an accommodation.
The Hotel Maggiore Bologna is near the Engineering Faculty and pays attention to the requirements of parents and relatives visiting Bologna during their children and grandchildren graduation days. We provide large and well-finished rooms to offer a simple and pleasant stay to students and their visiting relatives.
Being near the Engineering Faculty, Hotel Maggiore Bologna is happy to try to fulfil all the specific requirements of short or long stays in the city.
We provide services to make family of students who are graduating "Feel at Home" and try to give them the maximum comfort.
The Engineering Faculty near the Hotel Maggiore is part of a context of small and big entities operating in the sector of technological research and development, making the entire area nearby the hotel a centre for innovation and progress, a few steps away from the historic centre of Bologna. We remind you that nearby you will find for example: Opificio Golinelli, Alfa Wassermann, MAST, GD Coesia, Magneti Marelli, Ducati as well many other medium-small companies producing excellence in Italy.