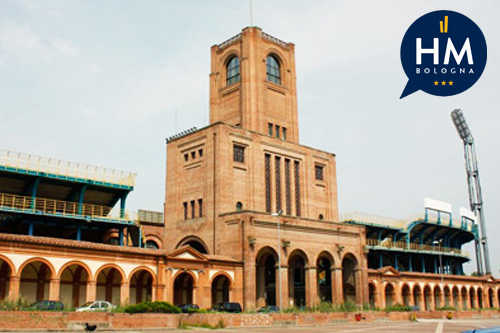 Hotel Maggiore is near the Dall'Ara Stadium and is very close to the city centre of Bologna. During sport and music events or shows, our hotel is a perfect place to stay near the stadium, as we have free parking and you can easily reach the stadium by foot and the city centre by bicycle.
At only ten minutes from the "Dall'Ara" Stadium, the Hotel Maggiore Bologna is a welcoming place, with large rooms furnished with attention to the smallest details to provide a pleasant and relaxing stay during events at the stadium: at the stadium take place big music concerts or Bologna F.C. 1909 football matches.
The hotel is near the Bologna stadium and the motorway and the railway station are easily accessible.
If you are looking for a place to stay near the Bologna stadium, you can choose the hotel Maggiore, where we will make you "Feel at Home", with comfortable and silent rooms and an inviting sweet and savoury buffet breakfast.
Bologna F.C. plays in Serie A, the Italian major league. Choose a hotel, at the same time cheap and comfortable, near the Bologna stadium.